UK respects the territorial integrity of Indonesia and do not support calls for Papuan independence.
Territorial integrity of Indonesia
Statement by British Ambassador on Free West Papua office
Following the summon of British Ambassador Mark Canning re the opening of Free West Papua office in Oxford, here is our latest statement.Published 7 May 2013 From: British Embassy Jakarta
This was published under the 2010 to 2015 Conservative and Liberal Democrat coalition government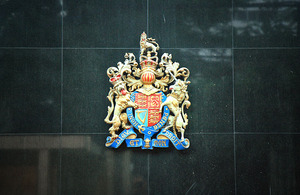 Statement by British Ambassador on 6 May 2013:
I was summoned to see His Excellency the Foreign Minister this morning.
The Minister conveyed to me in clear terms the strong concern of the Indonesian Government at the opening of a Free West Papua (OPM) office in Oxford.
I explained to the Minister that we recognised the sensitivity of this issue for Indonesia.
The position of British government on this matter is quite clear.
We respect the territorial integrity of Indonesia and do not support calls for Papuan independence.
The British Government did not support the opening of an OPM office in Oxford. Such an office does not require our permission to open, and does not therefore reflect the British Government's views. We regard Papua as being part of Indonesia. That has always been our view, and has not changed.
We also support the effort of those, like the Presidential Unit for Development Acceleration in Papua and West Papua (UP4B), who are trying to address the problems of Papua and hope to see it enjoy the same level of peace, stability and prosperity as the other parts of this nation. I made these points to Governor Lukas Enembe when we met last week.
We believe that the Indonesian government is genuinely committed to addressing the problems in that region and hope that the efforts will bear fruit
This Blog has gone through many obstacles and attacks from violent Free West Papua separatist supporters and ultra nationalist Indonesian since 2007. However, it has remained throughout a time devouring thoughts of how to bring peace to Papua and West Papua provinces of Indonesia.