Australia and PNG supports Indonesia on Papua issue
Australia and PNG supports Indonesia
17th August 2013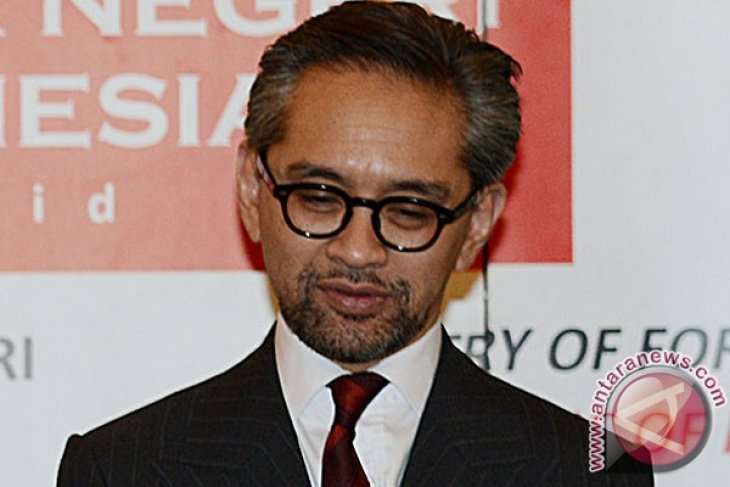 Jakarta (ANTARA News) — The governments of Australia and Papua New Guinea (PNG) have urged the districts of Papua and Papua Barat (West Papua) to remain part of the unitary state of Indonesia, according to Foreign Minister Marty Natalegawa.
Marty made the remarks after attending a ceremony marking Indonesia`s 68th Independence Day at the Presidential Palace here on Saturday, while commenting about efforts by Australian and West Papua activists who hope to sail from Cairns, Australia on Saturday (Aug.17) to West Papua (Indonesia) to protest violence suffered by the West Papuan people.
"Yes, I know this. I learned that recently a group of activists hope to sail from Cairns (Australia) to Pulau Daru (Daru Island), Papua New Guinea. We continue monitoring and communicating with the governments of Australia and Papua New Guinea. For sure, they expressed their stance in support of Papua and West Papua," Marty said.
According to Marty, the Papua New Guinean government has not allowed the ship carrying activists to enter the territory of Papua New Guinea.
Meanwhile, the international media reported that some 50 people would be aboard two ships in the West Papua Freedom Flotilla heading towards the east coast of Australia through the Torres Strait, then to Papua New Guinea and Merauke on the south coast of Papua. The group, however, might enter Indonesian waters illegally, said officials.
Reporting by GNC Aryani
(B003/INE/KR-BSR/H-YH)
Australia and PNG supports Indonesia
Notes:
A former Dutch colony, West Papua was formally incorporated into Indonesia in 1969, after an undisputed vote of about 1,025 representative tribal leaders. The result of the plebiscite was overseen and endorsed by the United Nations.
Since the democratization in 1998, especially since 2007, democracy by mean of elections has been introduced to increase political participation in the two provinces. The fact that the leaders of Papua and West Papua provinces are democratically elected by the people has strengthened the legality of the region as a province of Indonesia.
This Blog has gone through many obstacles and attacks from violent Free West Papua separatist supporters and ultra nationalist Indonesian since 2007. However, it has remained throughout a time devouring thoughts of how to bring peace to Papua and West Papua provinces of Indonesia.